Active Living
Community design influences how active we can be!   By supporting active living and active transportation we are helping to develop a healthier community and a stronger economy.   Trails and parks are attractions for tourism and provide access to healthy activities for all people.   Expanding our infrastucture to support tourism and wellbeing is a priority.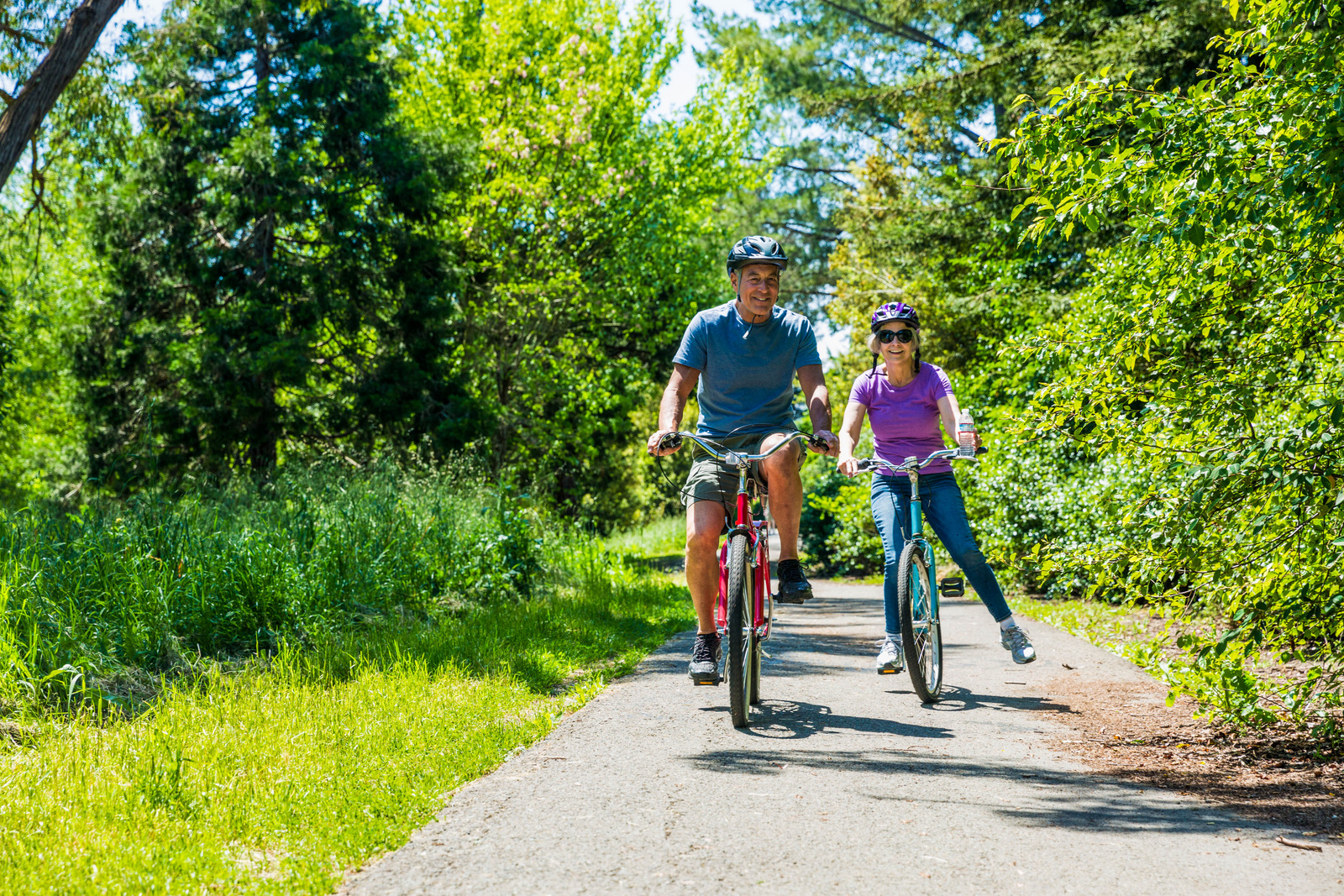 Discover Detroit Lakes: Art and Architecture Walking Tour
In 2016 a walking map highlighting the arts and architecture of Detroit Lakes was developed through a collaboration between Essentia Health and the Holmes Theater.  The map highlights multiple paths around the community.  See more information below.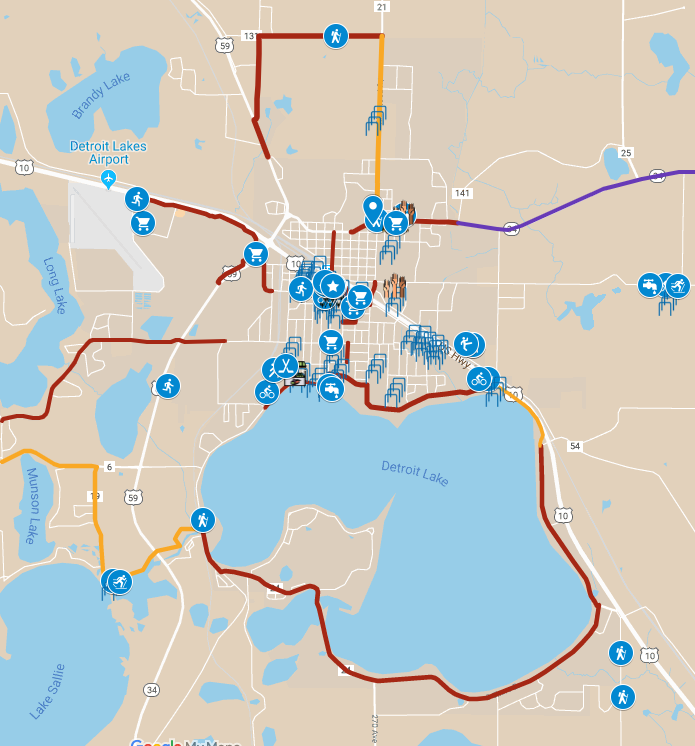 Becker County Health Map
In 2017 a Becker County Health map was developed to identify where health assets such as parks, playgrounds, hiking and biking trails, healthy food access points and more are across the county.   The map provides a guide to people interested in exploring Becker County and also serves as a guide to identify where health investments are needed.  Check out our MAPS link above to start using it!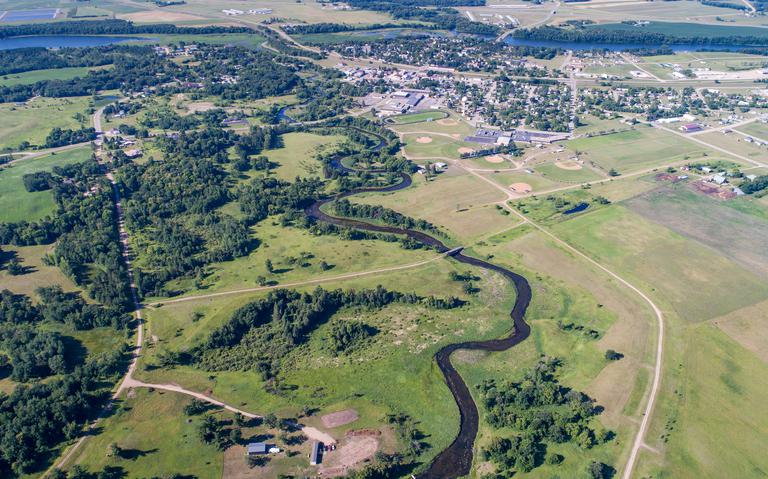 Frazee Regional Park
The city of Frazee, Becker County EDA, and others are working towards developing a regional park on the edge of Frazee.  The park has potention for camping, trails, water trail, is at the cross roads of the North County Trail, the Heartland Trail and State Water Trail.   The location includes 240+ acres and would be a destination for tourism, would improve local economy and increase access to active living opportunities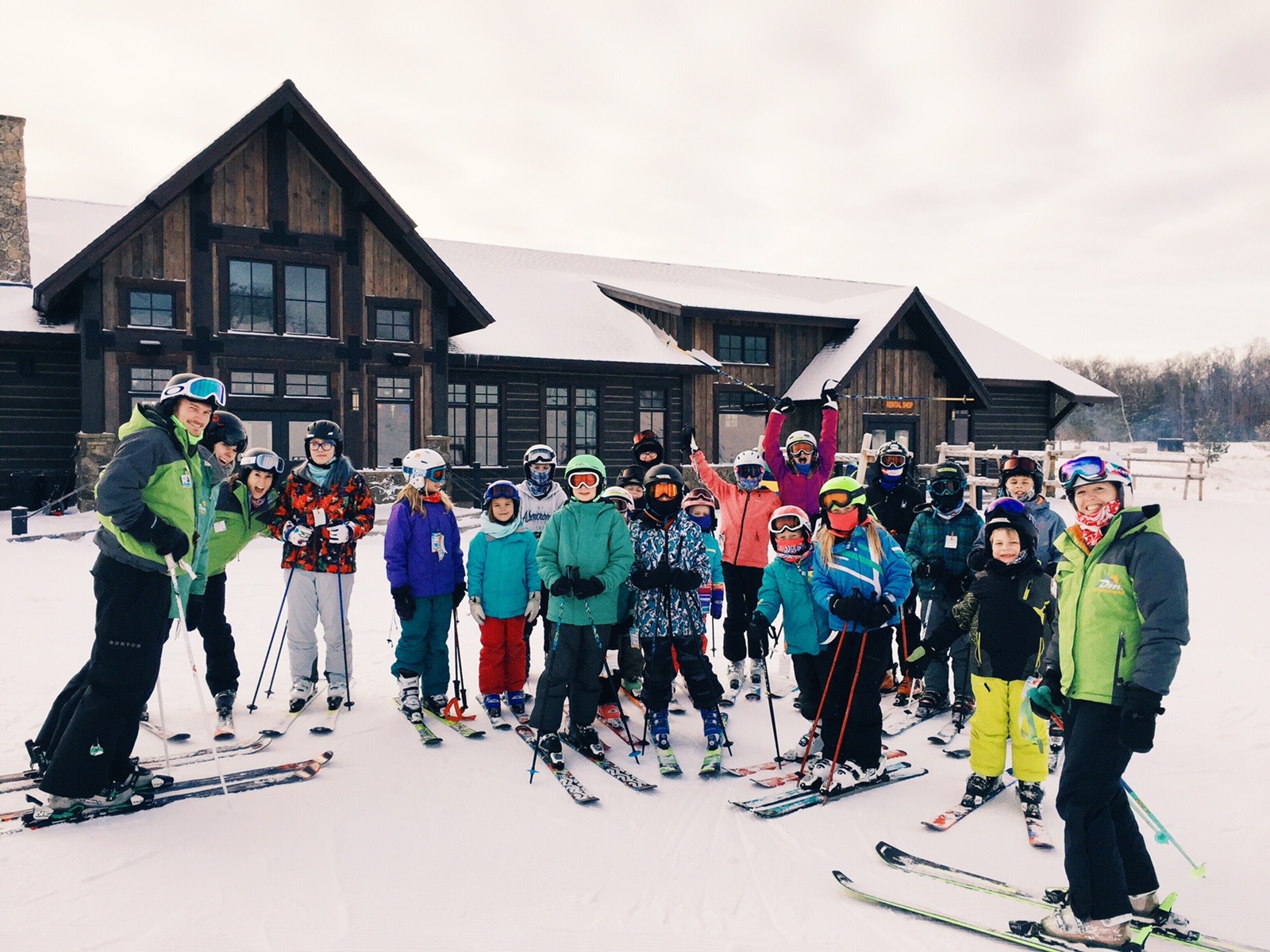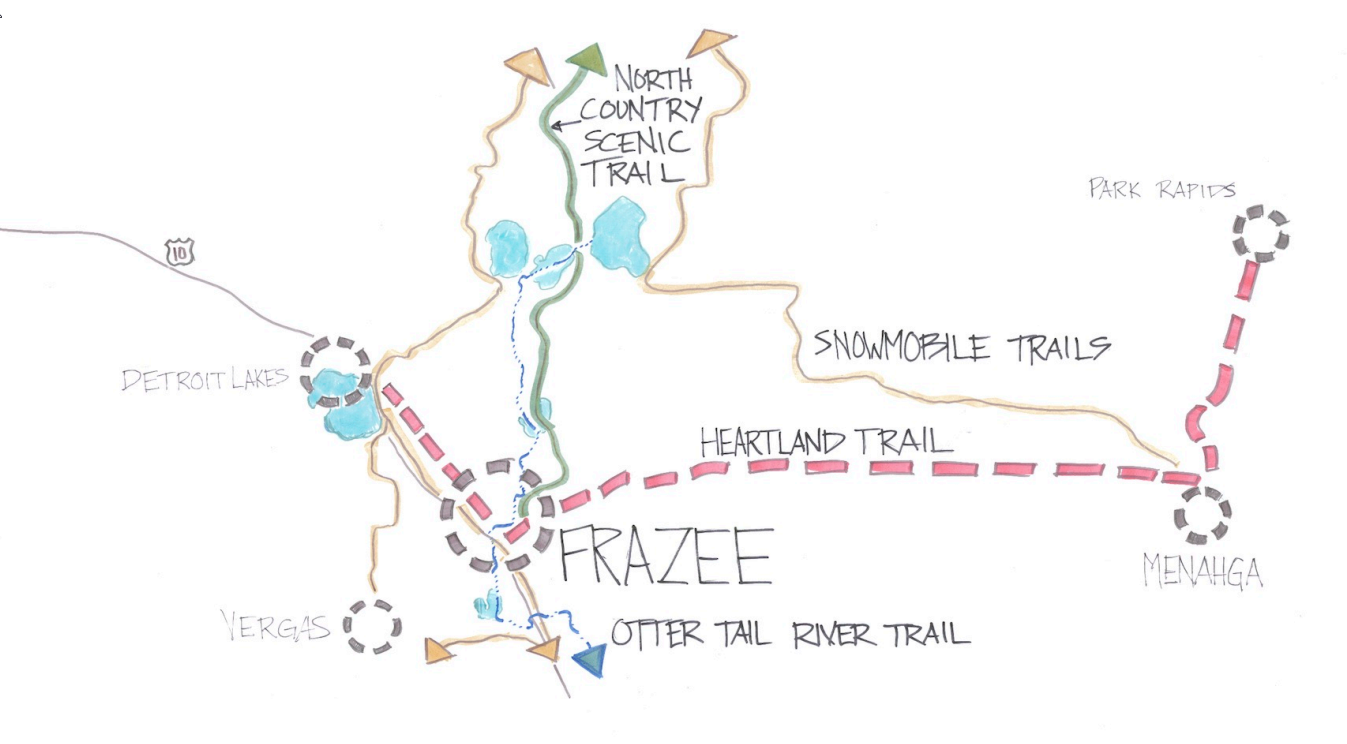 The Heartland Trail
The Heartland Trail has been in the planning to connect communities for many years and in 2018-2019 funding was allocated from the State of Minnesota to support the development from Detroit Lakes to Acorn Lake.   The city of  Frazee also obtained a grant to support the development of the Heartland Trail to run through Frazee to be built during the highway 87 project starting in 2020.