WBCE Movement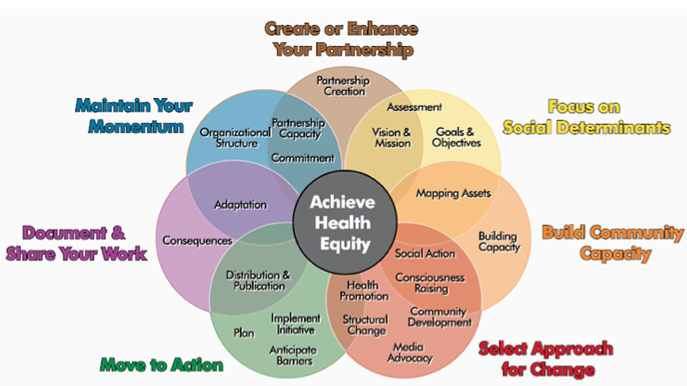 The purpose of Becker County Energize Steering committee is to transform the overall health and quality of life for the community of Becker County.   Through participatory collaborative efforts, the steering committee will serve as an advisory role in community health improvement decisions, activities, implementation, and evaluation.
DELIVERABLES:
Improve Becker County health outcomes and reduce health-related costs.
Communicate progress both internally and externally.
Support goal group efforts and alignment with the countywide strategic plan.
GUIDING PRINCIPLES:
We seek to create and sustain a united approach to improving health and wellness in our community and surrounding areas, helping to make the healthy choice the easy choice.
We seek collaboration towards solutions with multiple stakeholders (e.g. schools, elected officials, medical centers) to improve community engagement and commitment focused on improving community health.
We seek to prioritize evidence-based efforts around greatest community good that can be achieved through our available resources.
The Becker County Energize steering committee has three main goal groups that help implement and drive partnerships: Healthy Choices, Mental Fitness, & Community Connections  
Becker County Energize Steering Committee 
Karen Nitzkorski- PartnerSHIP 4 Health – Worksite Wellness and School Coordinator
Kristin Bausman, Becker County Community Health – Community Health Supervisor
Angela Moothart, Sanford Clinic – Regional Health Coach
Carrie Johnston, Detroit Lakes Regional Chamber of Commerce – President
Dr. Robert Koshnick- Retired Physician and Author
Peter Jacobson – DLCCC Executive Director
Tiffany Hagen, Essentia Health – Supervisor of Social Services
Guy Fischer, Becker County – Economic Development Authority/Parks & Recreation
Dave Erickson, Stellher Human Services – Co-Chief Executive Officer
Scott Geiselhart, public representative – National Suicide Prevention Speaker
Todd Glander, Becker County Law Enforcement – Becker County Sherriff
Don Skarie, elected representative – Becker County Commissioner
Amy Dahlman, Land of the Dancing Sky – Aging Program Developer
Fran Rethwisch, Mahube/OTWA Community Action Partnership, Inc 
Tami Skinner, Boys and Girls Club of Detroit Lakes – Program Director
Jackie Buboltz, Essentia Health – Director of Mission Integration
Jason Bergstrand, Partnership 4 Health – PartnerSHIP 4 Health Manager
Becker County Energize Staff
Karen Pifher, Essentia Health –  West Community Health Manager